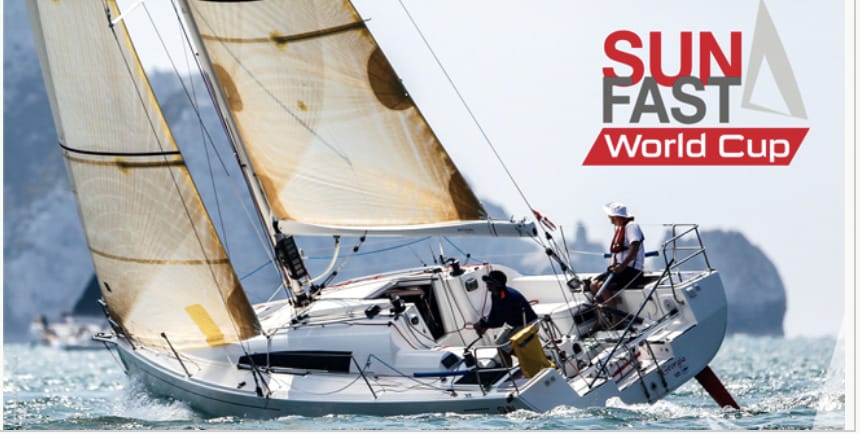 At the end of September, Jeanneau announced the creation of a new race that is 100% Sun Fast: The Sun Fast World Cup!
It is our pleasure to update you with detailed information on this event, which will take place:
April 5th to the 7th of 2019 in LA TRINITE-SUR-MER, France.
THE RACE:
This race is open to Sun Fast 3200 and Sun Fast 3600 with IRC ratings and will welcome international crews.
Crews will be composed of 4 people, maximum.
The courses will be constructed and coastal.
The race will be held in the Bay of Quiberon.
You will find additional information in the attached Notice of Race and on the website of the event organiser:
Société Nautique de la Trinité-sur-Mer
Cours des Quais
56470 LA TRINITE-SUR-MER
www.snt-voile.org
THE PROGRAMME:
Friday, April 5th, 2019
-3:00 to 6:00 PM: Registration confirmation
-7:00 PM: Cocktail at the SNT
Saturday, April 6th, 2019
– 10:00 AM: 1st Warning signal
– 7:30 PM: Party for the crews
Sunday, April 7th, 2019
– 9:30 AM: 1st warning signal. No warning signal will be given after 2:00 PM
– 4:00 PM: Awards ceremony at the SNT
REGISTRATION:
Consider signing up as soon as possible, either:
– By completing the online registration form at www.snt-voile.org,
OR
– By downloading the linked file, below.
https://www.snt-voile.org/media/bulletin_inscription_sun_fast_world_cup_2019__094366000_1034_07112018.pdf
HOW TO GET TO LA TRINITE-SUR-MER:
By Plane
Lorient South Brittany (Bretagne Sud) Airport, 61 km
Rennes Bretagne Airport, 128 km
Nantes Atlantique Airport, 144 km
Brest Bretagne Airport, 178 km
By Train
SNCF TGV Station at Auray, 15 km
By Car
From Paris: Paris-Rennes Expressway: A11 – E50 (490 km)
From Rennes: RN 24 – RN166 – Exit La Trinité-sur-Mer (140 km)
From Nantes: RN 165 – Exit La Trinité-sur-Mer (125 km)
---