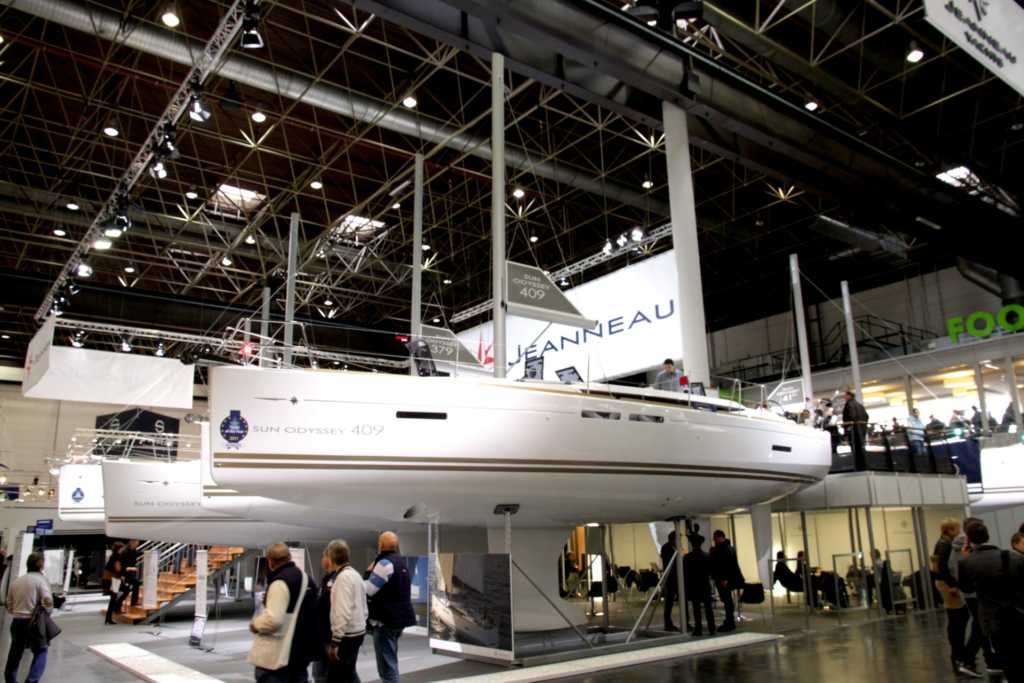 Coming soon in January is the international Dusseldorf Boat show – Europe's largest show. This show is spread over 17 halls demonstrating 1900 exhibitors from over 68 countries – there is everything there that you could possibly want to see.
Jeanneau yachts this year have an impressive line-up demonstrating the flagship 64 Yacht down to our entry level Sun Odyssey 319. The full list of yachts on display together with their configurations can be seen below.
If you are looking to attend the show we will happily provide free entry to our clients looking at a yacht and will refund all reasonable travel expenses on purchase of your new yacht! Just click HERE or email jamie@yachts.co to register your interest
The team at YACHTS.CO will look forward to seeing you there.
Jeanneau Sailboats Stand – Hall 16 – Stand B 18
–SUN ODYSSEY 319
Layout: 2 cabins / 1 heads – Decor: Linen – Wood : Cèdre-
SUN ODYSSEY 410 – NEW
Layout : 1 master cabin forward, large rectangle bed : 2,00m x 1,50m + 2 heads + 2 CAB AR – Decor : Moka – Wood : Cèdre-
SUN ODYSSEY 440 – NEW
Layout : 1 master cabin forward, large rectangle bed: 2,00m x 1,60m + 2 CAB AR, 2 heads: 2,00m x 2,00m + 2,00m x 1,60m + 2 heads – Decor : Café – Wood : Cèdre
–SUN ODYSSEY 490 – NEW
Layout : 1 master cabin forward, large rectangle bed: 2,00m x 1,60m + 2 aft cabin forward, large rectangle beds: 2,00m x 1,60m + 2 heads – Decor : Moka – Wood : Cèdre
–JEANNEAU 51
Layout : 1 CAB AV + 2 CAB AR + 2 heads – Decor : Libeco Souris – Wood : Chêne clair
–JEANNEAU 54
Layout : 1 CAB AV, lit double 2,03m x 1,60m + 2 CAB AR, 1 lit double 2,03m x 1,50m (bâbord) et 2 lits simples 2,05m x 0,70m + 2 heads – Decor : Stone Grey – Wood : light oak
–JEANNEAU 64
Layout : 1 forward + 2 aft + 1 bunk beds + 1 Skipper cabin + 2 heads – Decor : PVC Marlin White – Wood : light oak
---