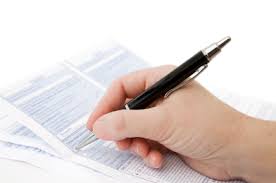 Sadly we very regularly see paperwork that is incomplete, whether it be missing VAT documents, RCD compliance or incorrectly filled out title forms can make it very tricky to sell your boat for its full market value.
It's impossible to overstate the importance of good paperwork and having it properly accounted for before listing a boat for sale will always result in a smoother process further down the line.
We are offering a free paperwork check for anyone who is currently selling, or thinking about selling their boat, no fee, no obligations just bring your paperwork along to one of our offices, relax with a warm cup of tea and one of our trained and experienced team will look through your papers to ensure everything is in order to allow you to sell your boat with the minimum amount of fuss.
Find out more about our conveyancing and paperwork services here or just click here to find your nearest YACHTS.CO office.
If you are thinking of selling your boat then we have buyers waiting and competitive commissions so contact us today to discuss listing it with us.
---