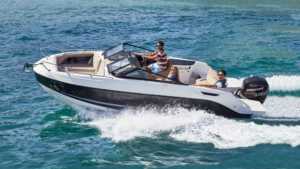 The first signs of spring are with us as the European climate is starting to turn milder, the days are starting to get longer and the sun is shining with a more reliable rhythm again.
Which also means that we are gearing up for another busy summer brokerage and new boats sales season and after such a warm year last year it's a perfect time to make that upgrade or to take the plunge for the first time.
We understand that whilst many people who buy boats from us are experienced buyers and know what they're looking for that it can also be a daunting prospect for people who have not bought before and we'd always suggest to anyone who is unsure to reach out and speak to one of our team at your local YACHTS.CO office who will be happy to guide you through the steps and offer advice even if you're not ultimately purchasing a boat with us.
If you are looking to get into a boat for this summer then now is the time to buy, most boats will have a degree of preparatory work and starting early means you will be able to buy the boat at the best price before its owner becomes inclined to keep it for the season and will typically still be able to avail of winter rates on stowage.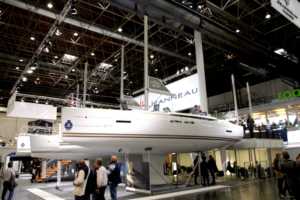 Aside from the usual business of buying and selling boats you'll also be able to find our team at many boat shows around Europe, we were at Dusseldorf last month and will be visiting Cannes, Southampton, La Rochelle, Paris and more allowing plenty of opportunity to drop by to the stands we're representing at the shows and have a drink with one of the team who will be happy to discuss any of your plans for the next few years and when the time is right, start the search for the next, or perhaps first, boat with you.
Speaking of boats we have some exciting new models coming this year, Jeanneau have just released their all new Sun Fast 3300 with a double concave hull design, single tiller steering and twin rudders she should be a slippery boat and well noted on the racing circuits by years end.
There is another model coming from Jeanneau later in the season also, but we're currently sworn to secrecy over it – safe to say based on the performance in the market of recent Jeanneau model releases she is likely to be a popular boat so its worthwhile talking to us if you're thinking you might want to buy for 2020 as production on this is likely to extend out pretty quickly.
In stock we also have some great boats including a Quicksilver 755 Captur that is ready to fish for this season with a great spec, a well sought after Moody 28 with the stiffer fin keel configuration and finally a Jeanneau Sun Odyssey 43 well equipped for a both coastal UK and Mediterranean cruising.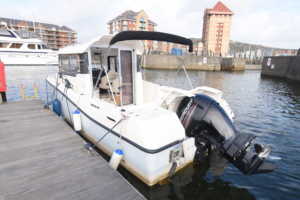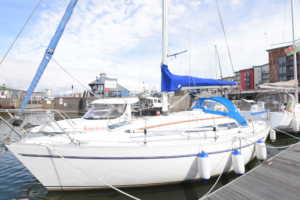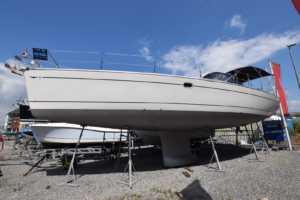 Other than that we'll have some plans in place and will be looking to hold our yearly customer gathering in some format and we will be arranging a cruise in company with anyone who wishes to join us we'll publish more details in the coming months for those who are interested in joining us.
This time of year is also a great time of year to get any maintenance done, and unsurprisingly is one of the busiest points in the season for the mechanics across the various locations we work from, so its a key time to get that work booked in to not impact on the season for you, message our engineers here for a quote on any work that you need done and they'll be happy to book you in.
We look forward to seeing you this season, make sure you join with us and 'Spring into Summer'!
---