Jeanneau have announced a new boat to their Yacht range to be released in 2021, the Jeanneau Yacht 60.
This boat replaces the Jeanneau Yacht 58 that was discontinued in 2019 following a very successful production life. The new yacht boasts some very impressive features that is sure to shake up the +50ft market today. The noticeable one being the offset dingy garage that can accommodate a 2.9m rib, but being an offset garage, it allows for a master stateroom aft!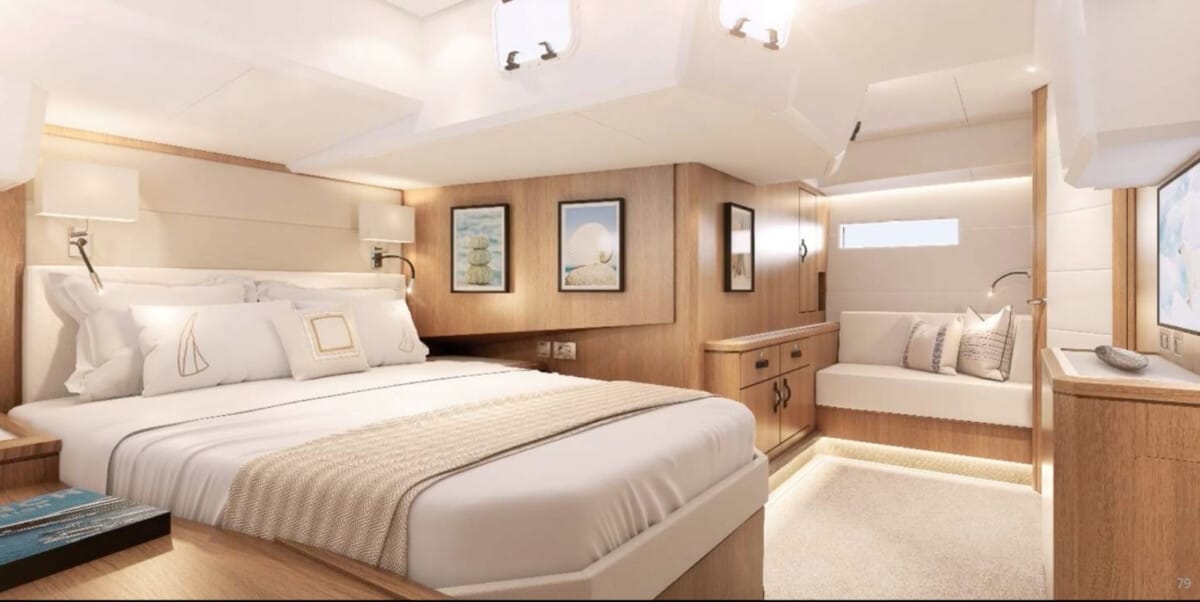 It was always a compromise on the 55-65ft boat to have a dinghy garage you had to sacrifice the owners aft cabin, being the widest part of the yacht, this is generally regarded as the best location for the master cabin. Other models on the market today either have a lateral garage (which is very difficult to use), or their garage in the middle of the boat, resulting in the only option in the stern being twin cabins.
This great innovation from Jeanneau has allowed for an exceptional master aft cabin and the advantages of the drive in dinghy garage. You will also notice from the illustration below that the offset allow now allows for a separate platform to enter the boat, so no longer do you have to open your dingy garage to enter the boat, and having all your equipment on show.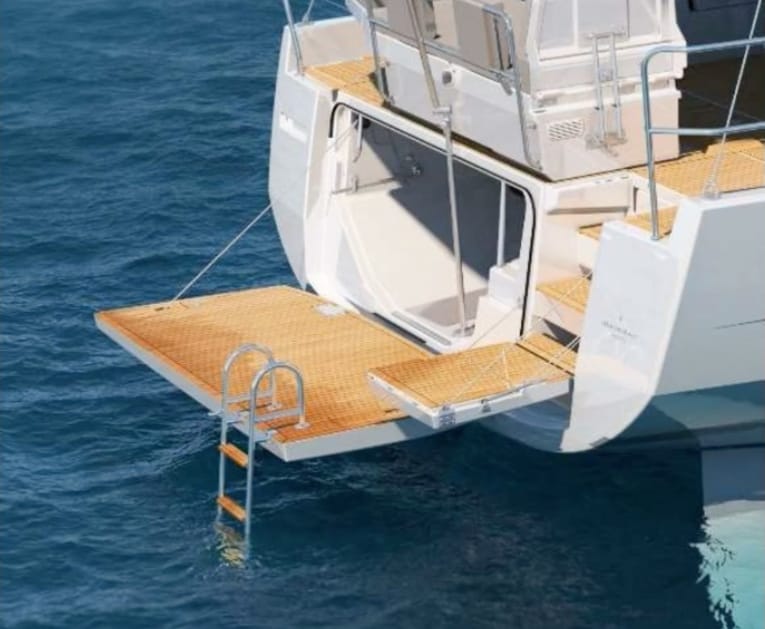 The new Jeanneau Yacht 60 also has the innovative incline side decks that came to the market 2 years ago when Jeanneau laughed the new Sun Odyssey range. This innovation has taken the market by storm and has been a huge success, and of course you will find this on this new 60 Yacht.
Flush decks forward of the mast, forward galley, customisable interior and much much more you will find in this new yacht. It truly is a game changer and one to watch in the coming months.
If you would like to be kept informed of developments as they happen, please get in touch to be the first to hear.
no images were found
---