Click here to let us know you're coming!!
The Southampton Boat Show is a down-to-earth, annual gathering that provides an authentic glimpse into the world of boating and maritime culture. This event takes place at the marina, where an array of boats, from sailboats to motor yachts and RIBs, is showcased for all to see and explore.
Visitors can engage with experienced mariners and industry experts through informative seminars and workshops, gaining valuable insights into boating trends, safety practices, and navigation techniques. A wide range of marine gear and accessories is on display, offering practical solutions for those looking to enhance their boating experiences.
For those seeking adventure, there are water sports demonstrations, and families can enjoy kid-friendly activities. While you're there, you can savor local cuisine at the on-site restaurants, and some exhibitors offer exclusive deals and discounts.
With countless exhibitors showcasing the latest in boating technology, accessories, and vessels we will be representing – Jeanneau Sailboats, Quicksilver Power, and Zodiac Ribs.
They are poised to steal the limelight with their impressive lineup of boats and innovations.
Jeanneau Sailboats:
Jeanneau, renowned for its craftsmanship and commitment to innovation, is all set to make waves at the Southampton Boat Show. Their debutantes for this year include the stunning Jeanneau 55 Yacht and the agile Jeanneau 30OD.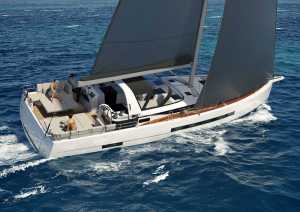 The Jeanneau 55 Yacht is an absolute masterpiece, capturing the essence of modern luxury on the water. What truly sets it apart is its unique deck living cockpit – a spacious and inviting outdoor area where you can socialize, dine, and relax in style. The living cockpit seamlessly integrates with the interior, blurring the lines between indoor and outdoor spaces.
Imagine sipping cocktails with friends as the sun sets, or enjoying an alfresco dinner with the soothing sounds of the sea in the background – the Jeanneau 55 Yacht transforms these moments into unforgettable memories.
On the other hand, the Jeanneau 30OD is a racer's dream come true. With a sleek and modern design, this 30-foot sailboat packs a punch on the water. Its agility and responsiveness make it perfect for those looking for thrilling races or simply enjoying a day out on the water with friends and family.
Quicksilver Power:
Quicksilver Power is set to make a splash with their largest Weekend series models on display, including the highly anticipated 755 Weekend and the spacious 905 Weekend.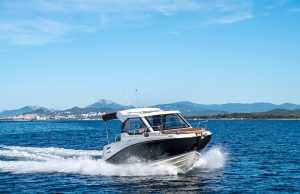 The Quicksilver 755 Weekend is perfect for those looking for a versatile and compact cruiser. With a comfortable cabin and amenities, it's ideal for weekend getaways or short coastal cruises. It combines practicality and style, making it an attractive option for both experienced boaters and newcomers to the boating world.
The Quicksilver 905 Weekend takes comfort and space to a whole new level. With its generous dimensions and thoughtful design, it offers the perfect balance between relaxation and adventure. Whether you want to fish, sunbathe, or just unwind with friends, the 905 Weekend provides all the amenities you need.
Zodiac Ribs:
For those with a taste for adventure and versatility, Zodiac Ribs is showcasing their impressive range of rigid inflatable boats. Known for their durability and agility, Zodiac Ribs are a popular choice among boaters worldwide.
Visitors to the Southampton Boat Show can explore Zodiac's latest models and witness firsthand the incredible stability and performance these Ribs offer. Whether you're into fishing, diving, or simply exploring secluded coves, Zodiac Ribs are designed to meet all your aquatic needs.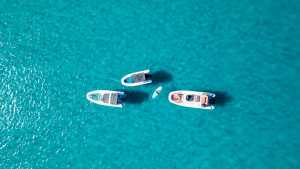 The Southampton Boat Show 2023 is not just an event; it's an experience for everyone who loves the water. With Jeanneau Sailboats, Quicksilver Power, and Zodiac Ribs all under one roof, this year's show promises to be a memorable one. Whether you're in the market for a new vessel or just want to soak in the maritime atmosphere, don't miss this opportunity to explore the latest and greatest offerings from these esteemed brands.
So mark your calendars, because from September 15th to 24th, the Southampton Boat Show is where the marine world comes alive. Get ready to be inspired, amazed, and captivated by the Jeanneau, Quicksilver, and Zodiac showcase – it's an event you won't want to miss!
Fill out the form below to let us know that you're coming!
---