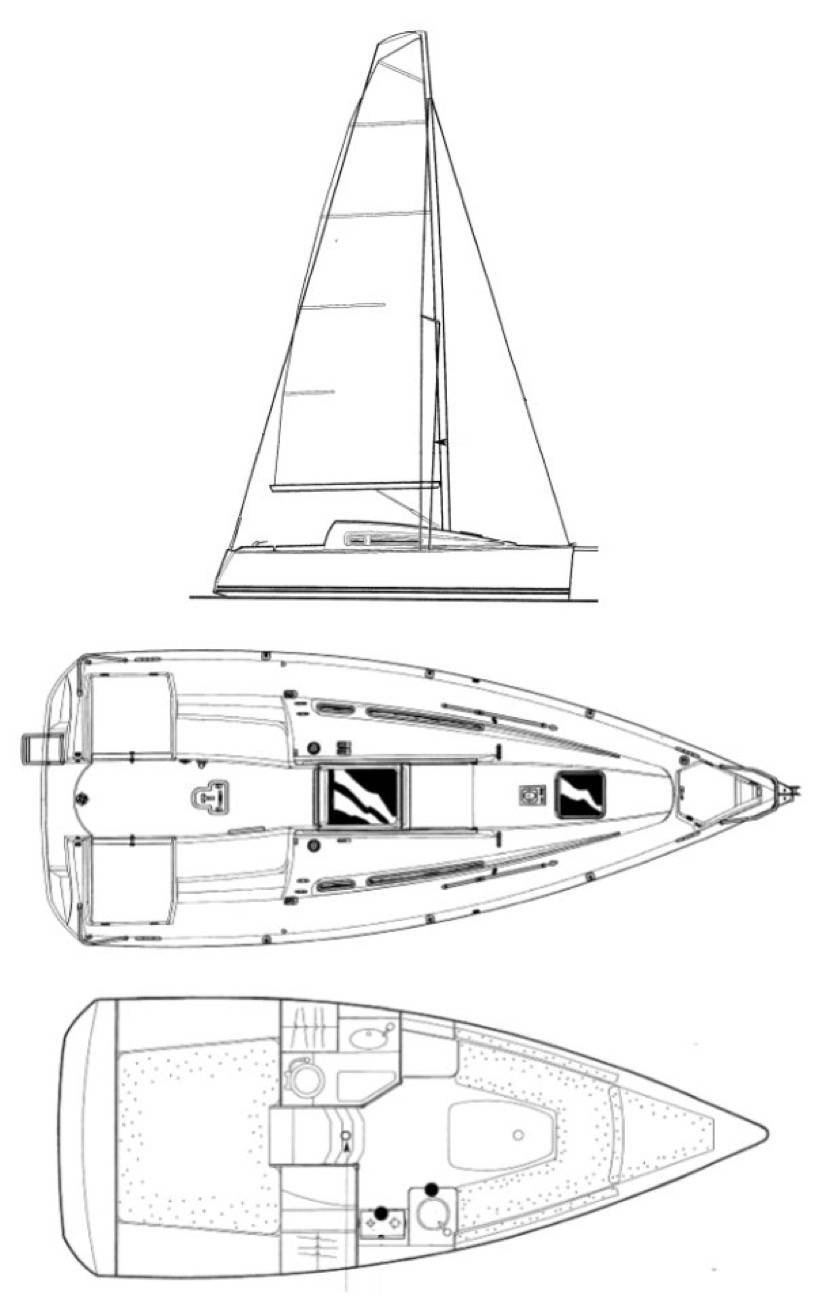 Overview
The Jeanneau Sunfast 26 designed by Philippe Briand and built by Jeanneau from 1998 to 2003. The Sunfast 26 was designed to be a fun fast sail boat and having the racing lines with go fast features.
Motorised propulsion is provide by an inboard 10hp diesel engine, while the excellent sail plan, twin rudders and "L" shaped keel with bulb with easily propel the Sunfast along even in the lightest airs.
The large cockpit with tiller steering gives confidence while the comfort below decks is provided by "U" shaped seating, 2 x cabins, 5 x berths and 1 x head.